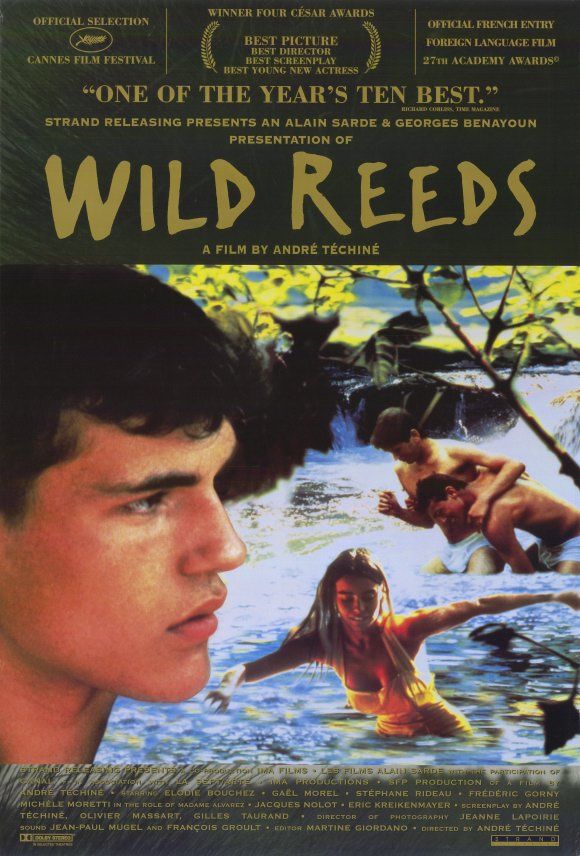 Director: Andre Techine
Starring: Elodie Bouchez, Gael Morel, Stephane Rideau, Frederic Gorny
There are certain topics that tend to get made into films more frequently than others.

 

While war movies and rom-coms certainly are done over and over again, the coming of age tale isn't that far behind.

 

Wild Reeds is most definitely a coming of age tale, mostly plotless, focusing on four young adults in France in 1962.
Francois (Morel) and Maite (Bouchez) are friends, but everyone thinks they are dating.

 

Francois is at an all-boys boarding school where he meets Serge (Rideau); considering Serge looks like a Greek god, Francois soon starts to develop romantic feelings for him.

 

Meanwhile, there is insolent Henri (Gorny) who, at 21, is still in school because he has failed to pass his baccalaureate exam.

 

He talks back to teachers, but spends all his time listening to reports on the conflict in Algeria.