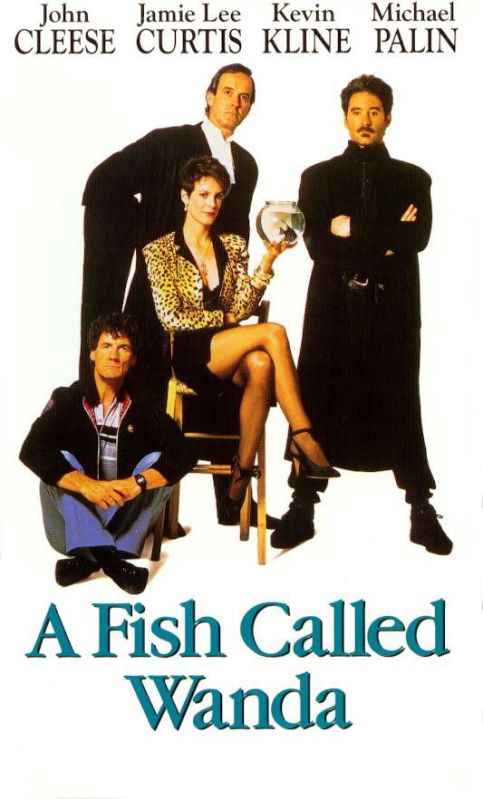 A Fish Called Wanda
1988
Director:
Charles Crichton (and an uncredited John Cleese)
Starring:
John Cleese, Jamie Lee Curtis, Kevin Kline, Michael Palin
I am sitting here, literally giggling to myself, as I watch the opening credits of
A Fish Called Wanda
for the hundred billionth time. I'm giggling in anticipation of all the awesome jokes and scenes and comic genius I'm about to see.
Yeah, I'm kind of a fan of this film. Just a wee bit.
The plot focuses on a gang of jewel thieves and opens with their diamond heist. The gang consists of Wanda (Curtis), who is romantically involved with gang leader George; Otto (Kline), a pseudo-intellectual posing as Wanda's brother while sleeping with her on the side; and Ken (Palin), a stuttering animal rights activist who seems far too kind to be in a gang at all. When Wanda and Otto double cross George without his knowledge, barrister Archie Leach (Cleese, and yes, let's all laugh at the Cary Grant reference) takes on George's defense case. Convoluted story short, Wanda must cuddle up to Archie in order to get information on where George stashed the diamonds before leaving the country, all while keeping George in the dark and slightly insane and overly aggressive Otto at bay.