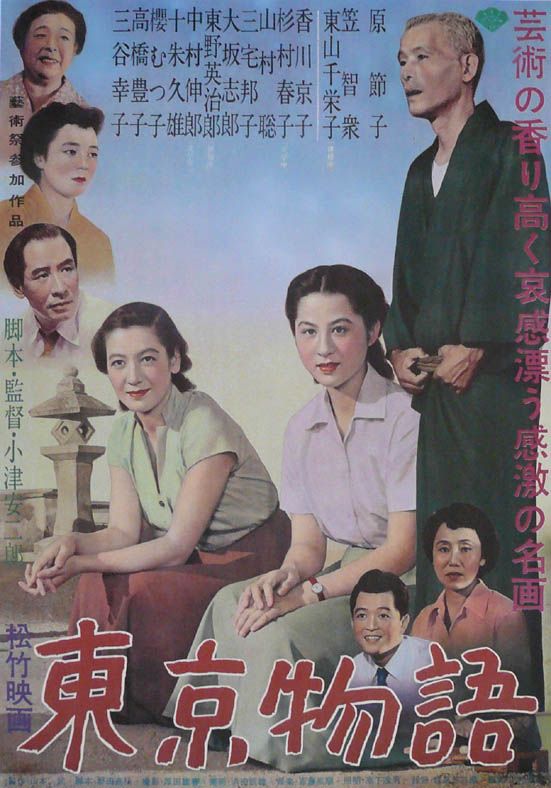 Starring
: Chishu Ryu, Chieko Higashiyama, Setsuko Hara
Seeing as how I tend to dislike epics, it makes sense that I tend to enjoy minimalist cinema.

The quiet pacing, the small scope of the stories, the regular characters – I find this very appealing.

Because of this, I fell in love pretty gosh darn quickly with Japanese cinema of the fifties, as most of it played to these sensibilities.

Having said that, though, I admit that even Ozu might be a bit TOO minimalist for me.
The simple story of Tokyo Story is all about family.

An elderly couple (Ryu and Higashiyama) live in an outlying province of Japan, and decide to make the trip to Tokyo to visit their grown children and their families.

They first stay at their son's Koichi's place.

Koichi is a small neighborhood doctor, and he has a wife and two young boys and many demands on his time that always keep him from spending real time with his parents.

Soon, then, the couple moves to their daughter Shige's house in Tokyo.

Shige runs a beauty parlor, and could not make her annoyance at having to accommodate her elderly parents more clear.

But it is Noriko (Hara), the couple's widowed daughter-in-law who is most caring and sympathetic, eager to spend time with her parents-in-law.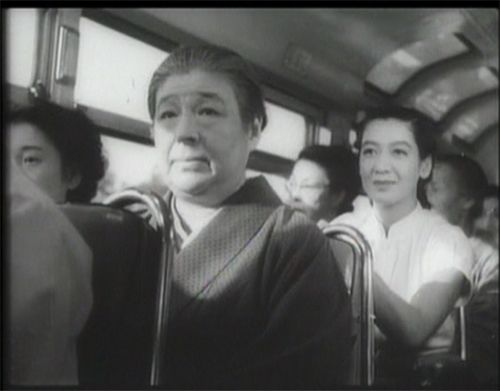 And that's it.

Much less about story and much more about characters, we focus on events that reveal characterizations of the people who inhabit the space of the film, and not so much on plot.

Simple, ordinary, everyday events unfold before our eyes and we simply drink it in.

The elderly father gets drunk one night with friends from his youth.

The old couple goes to seaside resort that turns out to be far too modern for their taste.

Noriko takes them on a bus tour of downtown Tokyo.

In each of these simple anecdotes, we simply observe the players and begin to understand the people we are seeing.
Perhaps what I like most about Tokyo Story is how utterly and heart-breakingly real it is.

Given that the film focuses mainly on the distant relationship between the parents and their grown children, Ozu is amazingly careful not to paint anyone as too villainous.

The grown children are hardly likeable, least of all Shige, but there is no denying that Shige is a real person and not an arch-villain.

It is not as if she sits in her beauty parlor plotting as to how best usurp her father's throne and make off with the family treasure.

No, she just sighs and huffs and puffs and complains a bit too much.

She is impatient with her family; and yet, when tragedy strikes, she is sad.

Others may, but I do not doubt her grief.

She feels loss just like anyone else, but Ozu is clear that she despite this, she is still colder and a bit crueler than everyone else.

Shige is human.

Not a terrifically nice human, but not a criminal mastermind either.

She is real.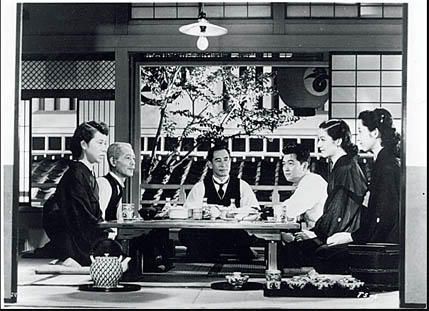 And given that Shige is our most extreme character in terms of villainy, it should therefore make sense that every other person in the film falls nicely within the realm of actual existence.

The oldest son seems to look forward to his parents' visit but immediately ditches both them and his sons when his work comes up.

The middle son makes jokes and excuses but also expresses guilt at his dismissal of his parents.

Even Noriko, whose actions border on angelic, has enough in her life to make her less perfect.

Although not mean, her kindness and sympathy towards her parents-in-law belies a yawning isolation

She is not some perfect hero but a very sad, lonely, and rather poor young widow desperately seeking out some human contact.

She's sadly real, just like everyone else.
The distance with which the children treat their parents is not immediately evident, something I also quite liked about Tokyo Story.

It's slowly revealed when they ask a few too many times if Mom and Dad want a bath or want to go to bed early.

The grown children don't really know what to do with their parents and are unwilling to simply "be" with them.

There is no comfortable inhabiting of the same space; things must be planned in order to avoid awkward silences.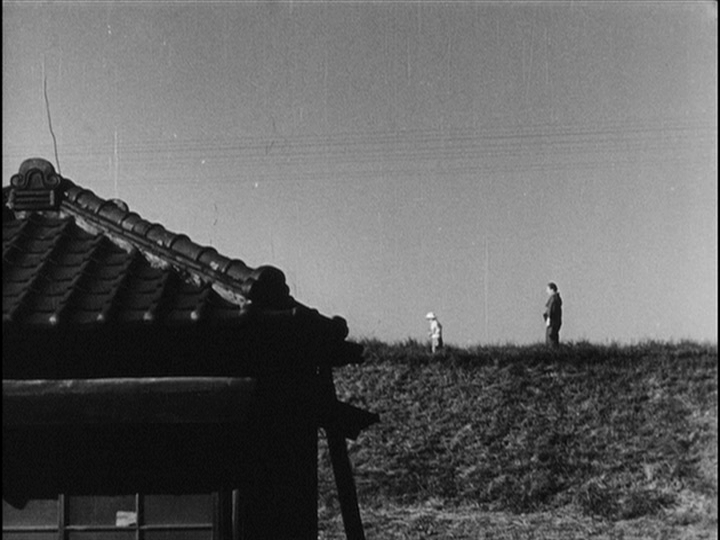 Beyond the script and the muted performances which allow the viewer to discover the characters for themselves, there is Ozu.

Ozu's camera is characteristically static.

He wasn't one for quick zooms or crazy cuts.

In fact, he's not so much a fan of zooms or cuts period.

Instead, I feel Ozu was more an architect – he would construct the set and the story for a scene, then simply sit his camera a few inches off the floor and let it unfold while the camera captures it.

This technique certainly worked for him, especially for a tale as remarkably realistic as Tokyo Story.

Indeed, his lack of camera technique helps further to make us believe that what we are seeing is true.
Another little thing I love with Ozu is how he keeps his camera rolling both before and after the "meat" of the scene.

We so often start a shot by seeing the empty room, and we linger on this emptiness for a long moment.

Then characters enter and talk, and we get the emotional heft.

But when the characters leave the room at the end of the scene, the camera doesn't immediately cut and we don't immediately go to the next shot.

No, we stay for a good handful of seconds, watching the emptiness of the space.

This little effect helps to reinforce the loneliness that is so pervasive in Tokyo Story.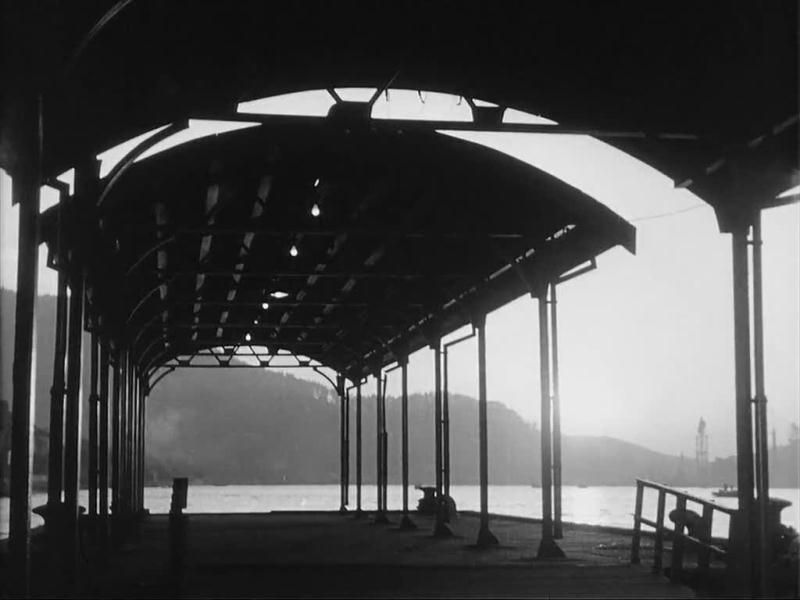 But I will also admit that Tokyo Story is a little slow.

And a little long.

And, dare I say it, a little boring.

While the feeling of loneliness is sad, it, just like the children's relationship with their parents, is a distant sadness.

Ozu's melancholy is fuzzy and opaque, as if he'd rather put you down with a shot of a slow-acting poison rather than a quick bullet between the eyes.

You must have patience with Tokyo Story, it's an imperative.

And today, I'm not sure I had quite enough.

Ultimately I feel as if I understand why Tokyo Story is considered to be in the upper echelon of international cinematic greats, but my appreciation comes from a more objective and less emotionally charged place.

I can appreciate it, but I don't love it.
Perhaps the best compliment I can pay Tokyo Story is that while watching it, I kept thinking to myself, "I really should call my parents.

I'm glad they're coming to visit in two weeks.

I'll make sure I show them a good time when they're here."

Because I never want to be like Shige.
Arbitrary Rating: 7.5/10.